The folks over at FX reached out to the team to create the social campaign for the 4th season of 

You're the Worst

. Since this was the show's 4th season, we had to make sure that we provided a fresh take for the core fan base, but also focused on relatable themes to hook general audiences that might have been unfamiliar with the show.
The campaign was divided into 3 main phases, each with unique goals:
Pre-Season:
 re-activate the core fan base by posting new content on existing platforms.
Premiere:
 hype the season 4 premiere with high impact creative and FB live stunt.
In-Season:
engage with fans on a weekly basis and generate content that highlights the most talked about moments from each episode.
If you would like to see more of the social campaign, you can follow

You're the Worst

 on Instagram. 
In-Season Illustrated Creative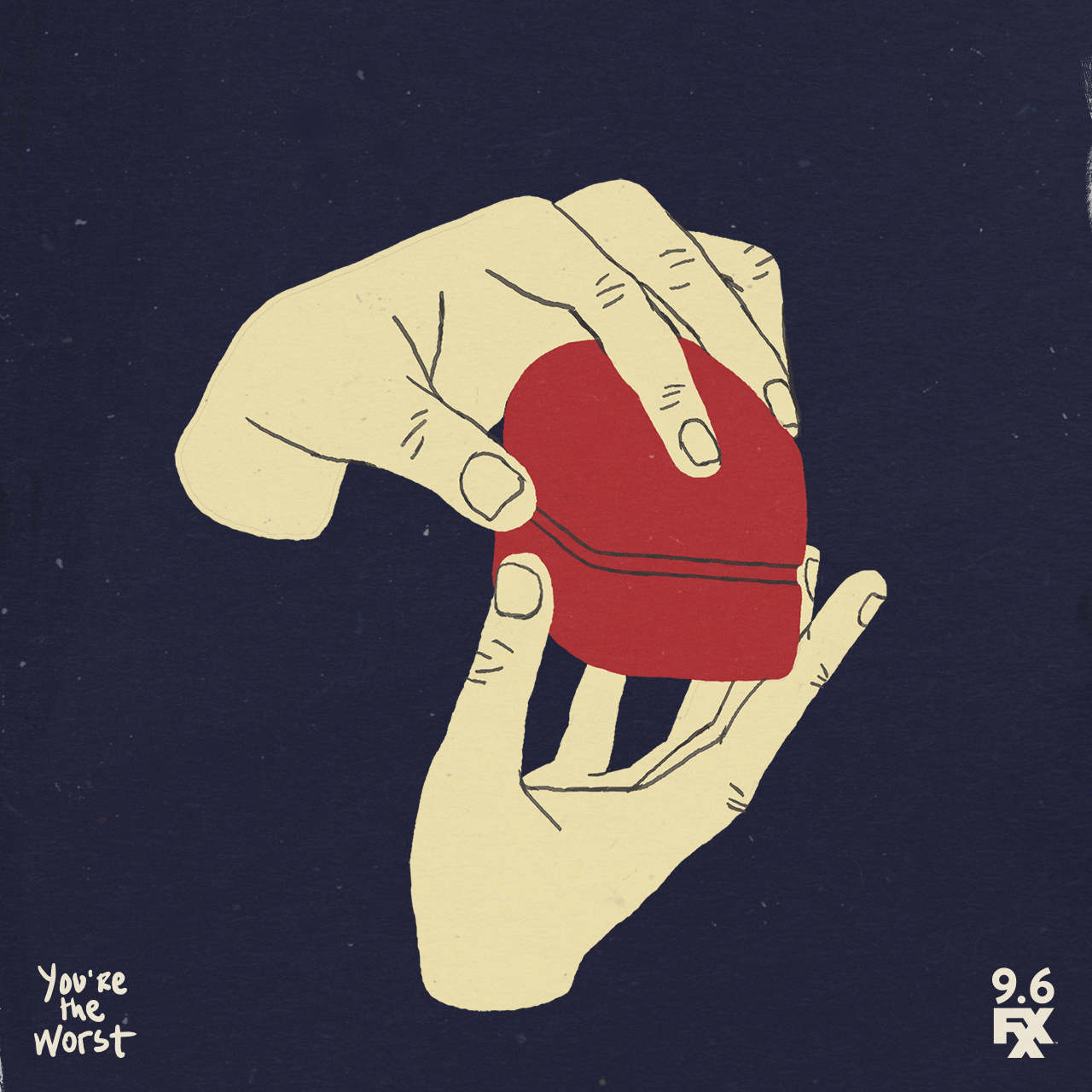 You're the Worst: Turtle Edition
The coup de grâce of the premiere phase took the form of an extremely unique Facebook Live titled
You're The Worst: Turtle Edition
.
The idea was a 15 minute broadcast that featured baby turtles reenacting the show's most memorable scenes from seasons 1-3. Fans of the show could relive their favorite moments while new audiences could get familiar with the show's characters, vibe, etc. the program included live voting components and community management where the team could interact with and respond to fans in the comments section.
After witnessing the success of Facebook Live by outlets such as Buzzfeed and Super Deluxe, we felt this medium suited our target audience. While brainstorming further around this concept, our team recognized the internet's obsession with baby animals and decided that focusing the program around baby turtles would be a low-barrier hook to get people to tune-in.

This campaign was incredibly fun, especially given the relatable subject matter. At the end of the campaign the show was renewed for a 5th season, confirming that audiences were engaged as ever and tuning in consistently from week to week. The Turtles FB Live was a particular success, garnering 100k+ views in 24 hours and winning a Silver Distinction for Facebook Live in the 2018 Shorty Awards.

Executive Creative Director: Fernando Ramirez
Associate Creative Director: Ryan Shelton
Art Directors: Brandon Moats, Yuri Lence
Designers: Lucas Martinez, Jessica Kim
Illustrator: Ivonna Buenrostro
Copywriter: Molly Douglas
Social Media Manager: Alexis Strobin
Community Manager: Jessica Lee
Shoot Director: Chris Buongiorno
Turtle Wrangler: Jules Sylvester
​​​​​​​Thank You for Watching!